Firm Sponsors Badger Startup Summit
For the third consecutive year, Murphy Desmond sponsored the Badger Startup Summit on August 17, 2017. The Summit was the kickoff for Madison's annual Forward Fest. The Badger Startup Summit brings together entrepreneurs and businesses that can assist them for educational and networking opportunities. The event was held at the Wisconsin Institutes for Discovery and the University of Wisconsin-Madison.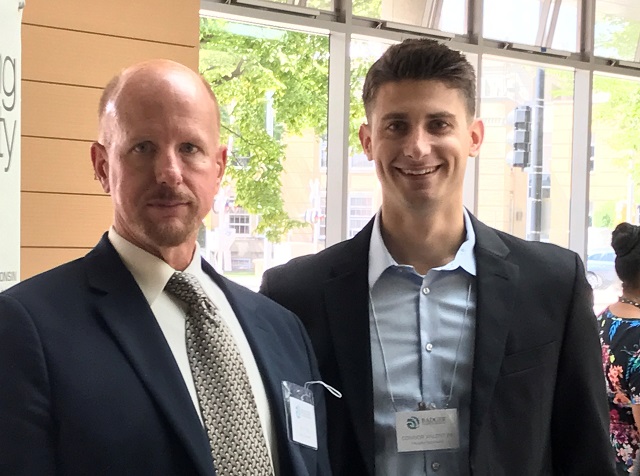 Attorneys Roy Fine and Connor Valentyn staff the firm's table at the VenFair session of the Badger Startup Summit.