Firm Attends GMCC Annual Dinner
Lawyers at Murphy Desmond attended the 66th Annual GMCC Dinner event on Thursday, October 11, 2018, at the Monona Terrace in Madison, Wisconsin. The event is organized by the Greater Madison Chamber of Commerce (GMCC), of which Murphy Desmond is a member, and brings together professionals from over 1,300 Madison-area businesses for networking, a meal and guest speaker.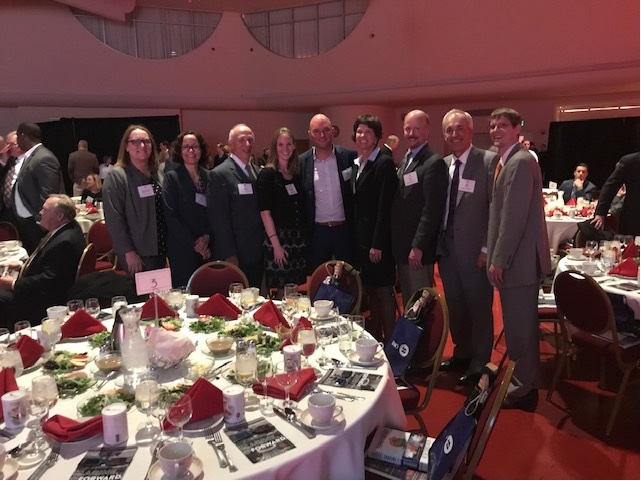 (Left to right): Ginger Zimmerman, Glorily López, Bob Pasch, Kristin Beilke, J.P. Croake, Sarah DeKraay, Roy Fine, Matt Frank, and Brian Thill attend the 2018 GMCC Annual Dinner.