Attorney Kristin Beilke Serves on Panel Presentation at IWIRC Conference
On January 28, 2022, Attorney Kristin Beilke served as a panelist for a "Mentorship Done Right" discussion during a conference for the International Women's Insolvency & Restructuring Confederation (IWIRC). The IWIRC on Ice 2022 Conference was held in the Wisconsin Dells, and Murphy Desmond sponsored the desserts at a networking dinner.
Kristin serves on the board of directors of the Wisconsin Network of IWIRC. The organization provides opportunities for female attorneys in bankruptcy, insolvency, and restructuring to collaborate and support one another in their practice area.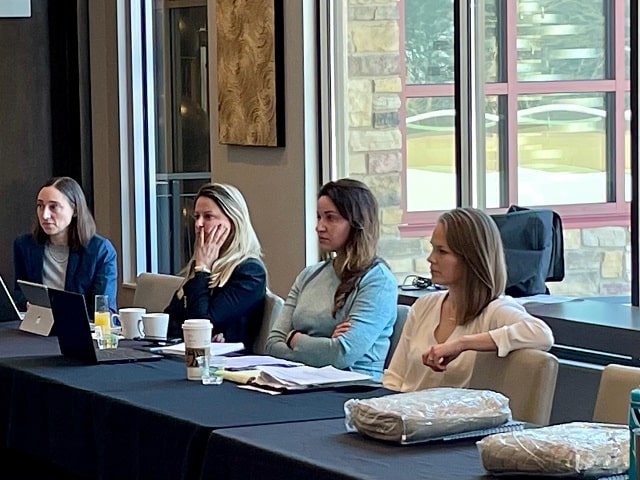 Attorney Kristin Beilke (far right) participated as a panelist during the IWIRC on Ice Conference 2022.
Published February 10, 2022