Attorneys Wyosnick and Bolles Join Murphy Desmond
Attorneys Nils Wyosnick and David Bolles have joined the criminal defense and litigation teams at Murphy Desmond, effective February 1, 2022.
Nils has experience representing clients in felony and misdemeanor offenses, OWI/DUIs, numerous traffic offenses, and a wide range of criminal offenses. He began his career in Illinois as a prosecutor in Cook County before going into private practice. Nils returned to Wisconsin in 2017 where he managed Wyosnick Legal, LLC in Madison before joining Murphy Desmond.
David is an experienced litigator who has successfully handled complex civil litigation, property disputes, general insurance defense, and criminal defense. He has extensive courtroom experience handling a variety of matters including personal injury, insurance defense, and criminal prosecutions. David has worked in Madison throughout his career and most recently at Wyosnick Legal, LLC.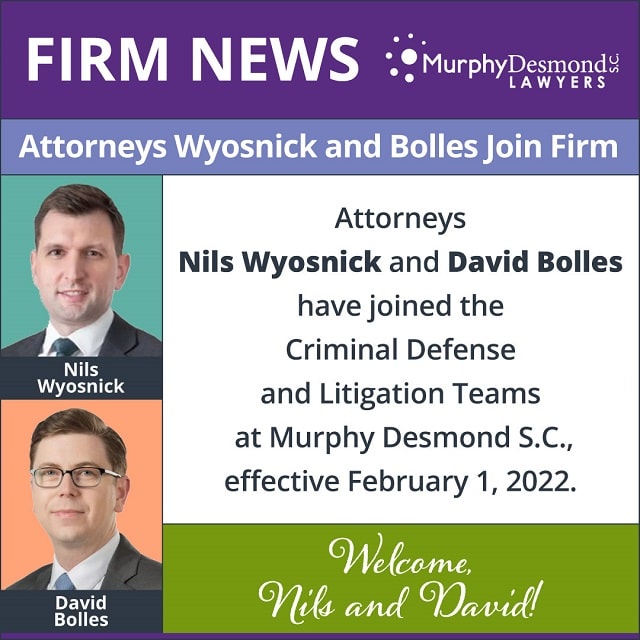 Published February 2, 2022