Register Now for April 14 "Understanding Life Insurance & Estate Planning" Online Meeting
Join us for a free lunchtime Zoom meeting on Thursday, April 14, 2022, where Estate Planning Attorney Julia Walsh will present on the role of life insurance in estate planning.
During this online event, hosted by Financial Adviser Doug Belt, attendees will learn about the different types of life insurance to help determine what is best for your situation. Julia will explain how life insurance can be an important strategy in estate planning.
To register and receive a Zoom link to the presentation, please email douglassbelt@financialguide.com.
See program details in below graphic.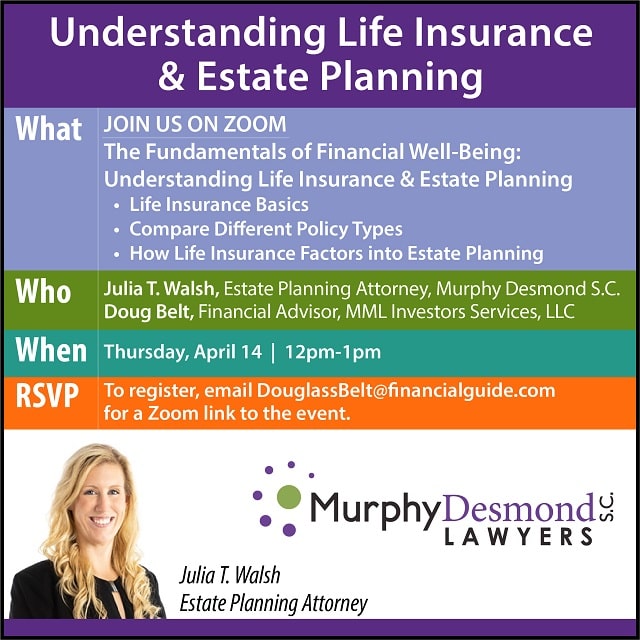 Published April 5, 2022