Attorney Claire Hagney Joins Murphy Desmond
Murphy Desmond is pleased to welcome Attorney Claire I. Hagney to our Litigation team.
Claire will work with the firm's litigators on an array of matters and assist with processes such as intake, pleadings, discovery, research, dispute resolutions, and trials. She will also help the Municipal group with prosecutions.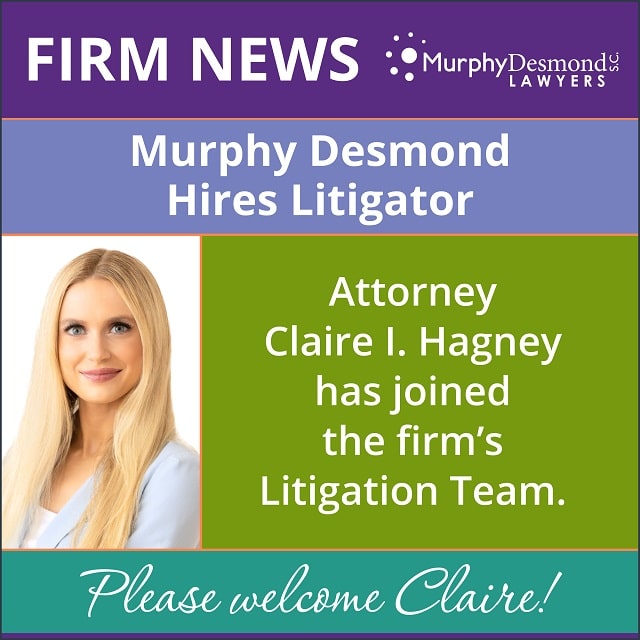 Published October 9, 2023