Attorney Jeff Phillips on Panel at ABI Conference
Murphy Desmond attorney Jeff Phillips participated in a bankruptcy panel discussion on "Chapter 7 and Chapter 13 Conversions" at the 30th Annual Central States Bankruptcy Workshop. The event, which was held in Traverse City, Michigan, June 8-10, 2023, is coordinated by the American Bankruptcy Institute (ABI). Jeff and other attorneys at the firm are active members of ABI.
Jeff's practice focuses on creditors and debtors in bankruptcy, business reorganizations, commercial litigation, and business contracts.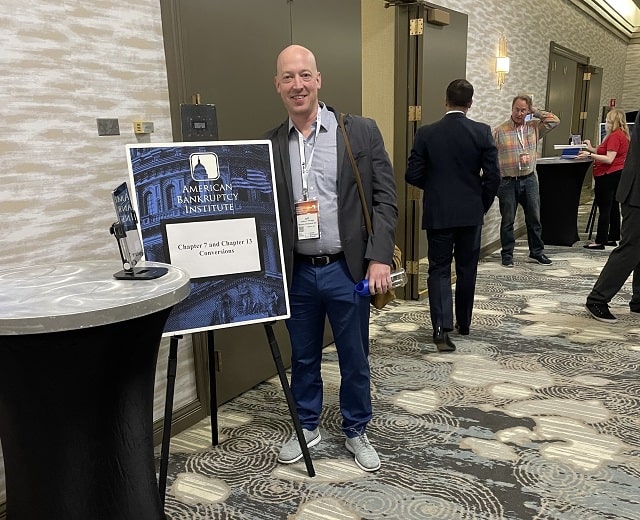 Attorney Jeff Phillips at the Annual Central States Bankruptcy Workshop in Michigan in June 2023.
Published June 13, 2023