Attorney Jesse Volunteers With Badger Honor Flight
Attorney Vern Jesse joined U.S. Air Force veteran Richard Williamson as a guardian for Badger Honor Flight on April 22, 2017. Badger Honor Flight is a program that takes U.S. veterans on a one-day trip to Washington D.C. The veterans and their guardians flew out of Madison, Wisconsin, before the crack of dawn for a full day of visiting various veteran memorials. Several thousand people at the Dane County Regional Airport welcomed the veterans back to Madison when their plane landed later that evening. Retired Col. Williamson is a career Air Force pilot who served in both the Korean and Vietnam Wars. For more information about Badger Honor Flights, see here. here.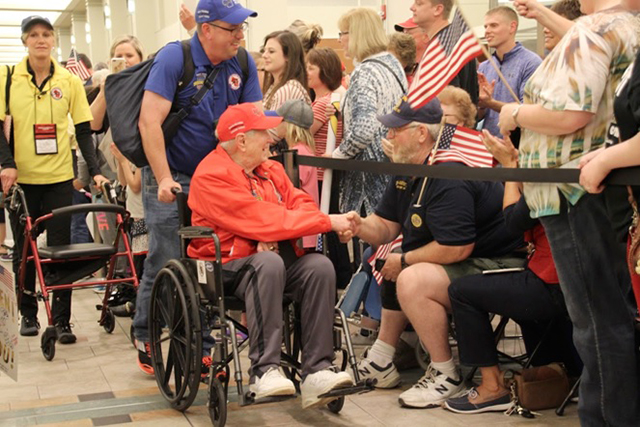 Vern Jesse (in blue cap) pushes retired Col. Richard Williamson in a wheelchair and are greeted by Badger Honor Flight supporters at the airport in Madison, WI.