Attorney Joling Presents on Estate Planning
On September 12, 2023, Estate Planning Attorney Jake Joling presented to residents of a Madison, Wisconsin senior living facility, along with a local financial advisor and life insurance professional. The overall topic was "Preparing Your Estate Plan."
Jake's presentation focused on explaining wills, trusts, and probate in estate planning, as well as the importance of beneficiary designations for payable on death assets.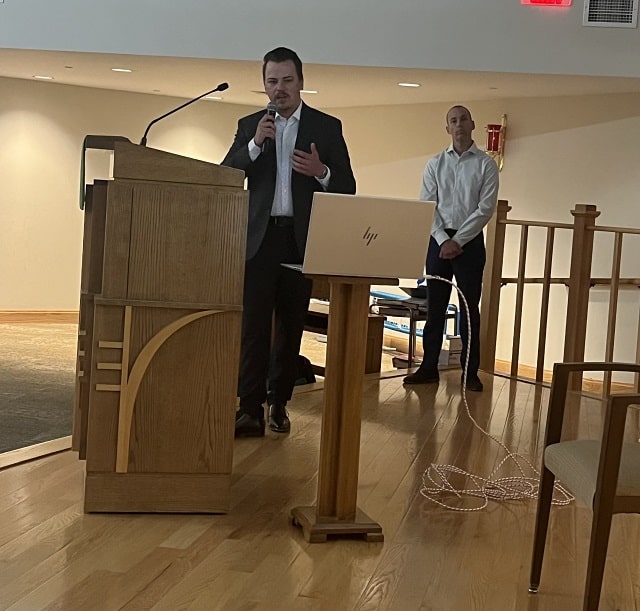 Attorney Jake Joling presents on estate planning to a senior community in Madison, Wisconsin.
Published September 15, 2023