Brock, Walsh, and Wyosnick Named Shareholders
Murphy Desmond is pleased to announce that attorneys Julie Brock, Julia Walsh, and Nils Wyosnick are named Shareholders at Murphy Desmond. All three attorneys assist clients in the firm's Madison, Janesville, and Dodgeville offices.
Brock's practice focuses on family law matters including divorce, child support and placement, marital agreements, post-divorce issues, paternity and third-party visitation.
Walsh assists her clients in estate planning and probate, including wills, trusts, powers of attorney, fiduciary disputes, and the legal transfer of assets.
Wyosnick is a criminal defense attorney with an emphasis on OWI/DUI and a wide range of felony and misdemeanor offenses in Wisconsin and Illinois.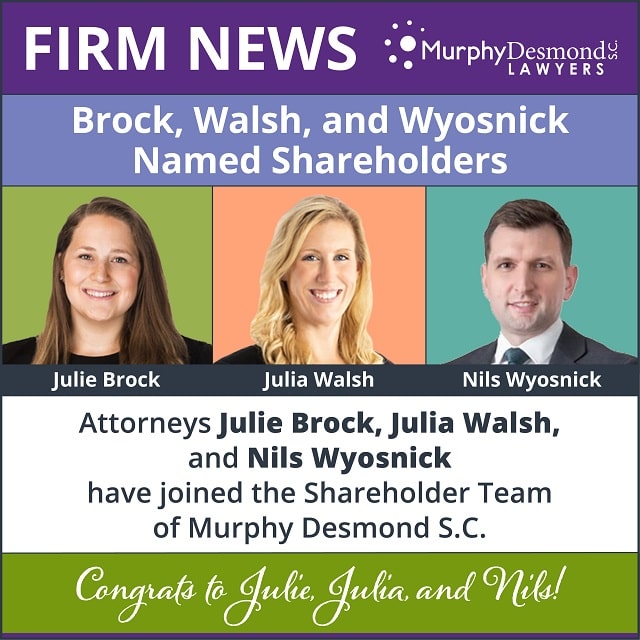 Published March 6, 2023