Department of Homeland Security Increases Filing Fees, Effective December 23, 2016
The Department of Homeland Security (DHS) published a Final Rule in the Federal Register on Monday, October 24, 2016 (81 FR 73292, 10/24/16), confirming that U.S. Citizenship and Immigration Services (USCIS) filing fees will be increasing across the board before the end of the year. The new USCIS filing fees will go into effect on December 23, 2016.
Below is a table showing the USCIS filing fees that will be impacted by this increase: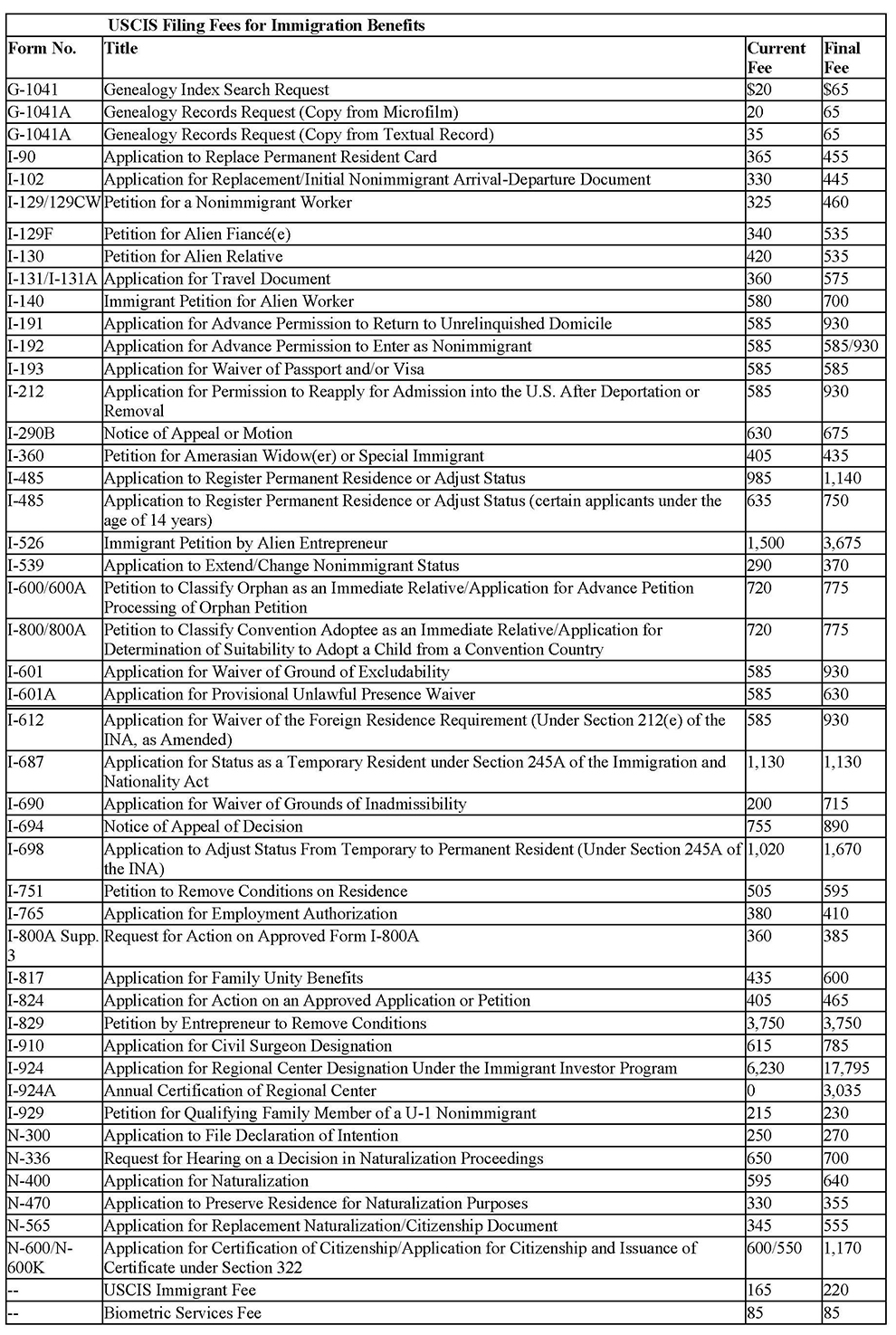 If you have questions about this announcement or general immigration-related inquiries, please contact our office to meet with our immigration attorneys and discuss your individual situation. We can be reached by telephone at (608) 270-5550 or send us an e-mail.