Firm Hosts NAMIWalks 2018 Kick-off Meeting
Murphy Desmond hosted the first 2018 information meeting for the Dane County National Alliance on Mental Illness (NAMI) Walk, called NAMIWalks, at our Madison office on the evening of April 26, 2018. The firm welcomed volunteers and members of NAMI to discuss the process of forming teams and other volunteer jobs. The kick-off meeting is part of Murphy Desmond's sponsorship, of which the firm has participated in for over 10 years. In 2017, the NAMIWalks Dane County raised over $170,000 in support of individuals and families dealing with mental illness.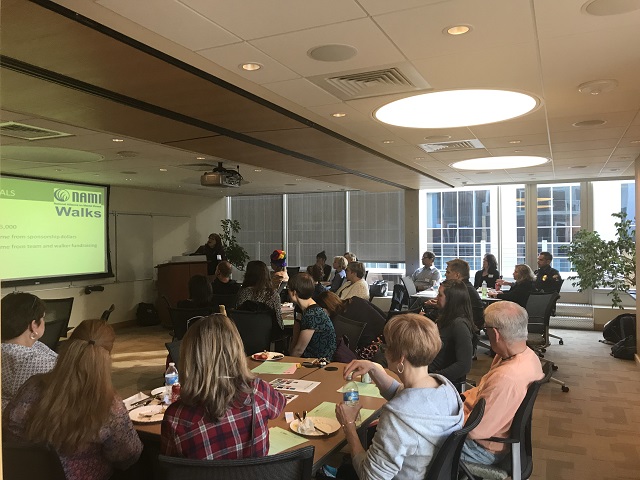 Walk leader, Heidi Hastings, speaks to the group to kick off the 2018 NAMIWalk in Dane County, which will be held in October.