Firm Supports Clean Lakes Alliance at Annual Community Breakfast
On May 8, 2019, Murphy Desmond attorneys attended the Clean Lakes Alliance (CLA) Community Breakfast at the Alliant Energy Center in Madison, Wisconsin. Shareholder Matt Frank, who serves as the Chair of the Executive Board of Directors of CLA, welcomed the attendees and spoke briefly regarding the accomplishments and future of CLA with Executive Director James Tye. Also speaking at the event were new Madison Mayor Satya Rhodes-Conway, new Secretary of the Department of Natural Resources (DNR) Preston Cole, and Dane County Executive Joe Parisi. Matt served as Secretary of the Wisconsin DNR from 2007-2010.
CLA is a not-for-profit organization dedicated to the improvement of the lakes, streams and wetlands in the Yahara River watershed, through community support, advocacy and education. Murphy Desmond is a Yahara Society Lake Partner member of CLA and has been involved with the organization since 2014.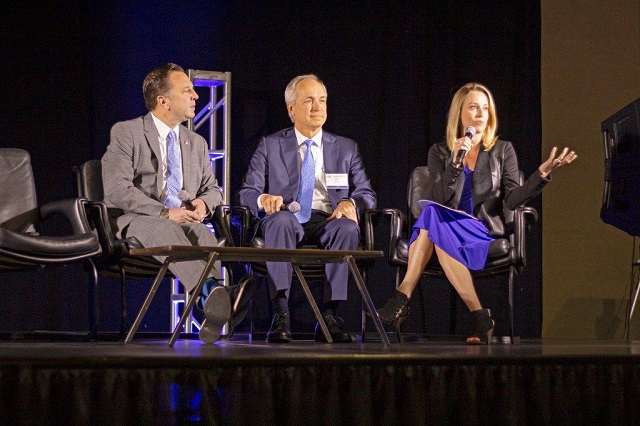 Murphy Desmond environmental lawyer Matt Frank spoke at the annual CLA Community breakfast. (Left to right: CLA Executive Director James Tye, Matt Frank, WMTV anchor Leigh Mills.)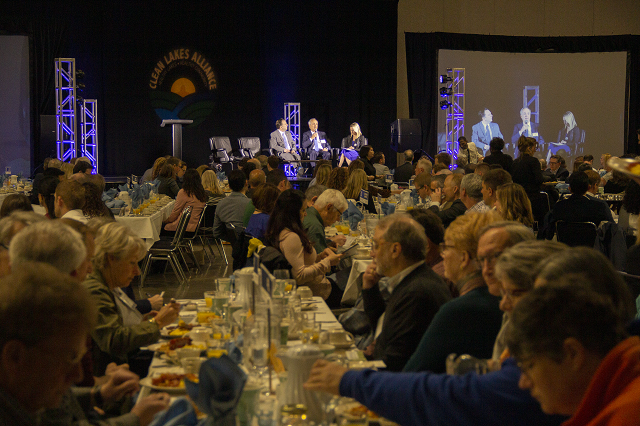 Approximately 600 people attended the 2019 CLA Community Breakfast at the Alliant Energy Center.