Firm Supports WVMO in Monona
As an active supporter of the Monona area, Murphy Desmond sponsored a watt for local radio station WVMO, 98.7FM, the Voice of Monona. The "Murphy Desmond Lawyers watt" aired throughout the day on November 17, 2017, as part of WVMO's "Adopt a Watt" fundraising campaign. WVMO is a community-based, low-frequency radio station run by volunteers. Firm members took time out for a photo op and chance to ride the WVMO community tricycle.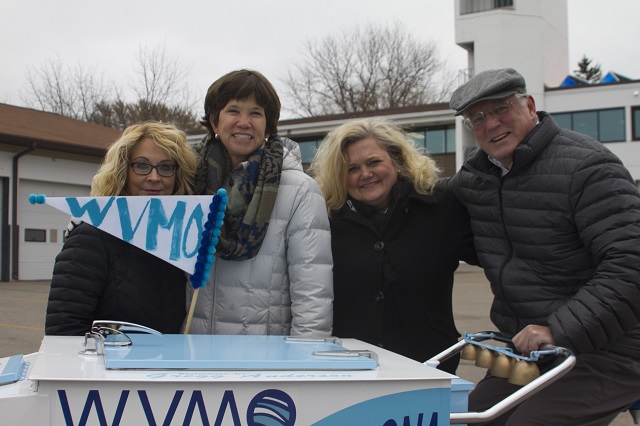 (Left to right) Marketing Director Amy Gores, Attorney Sarah DeKraay, Receptionist Joann Bernards, Attorney Tim Casper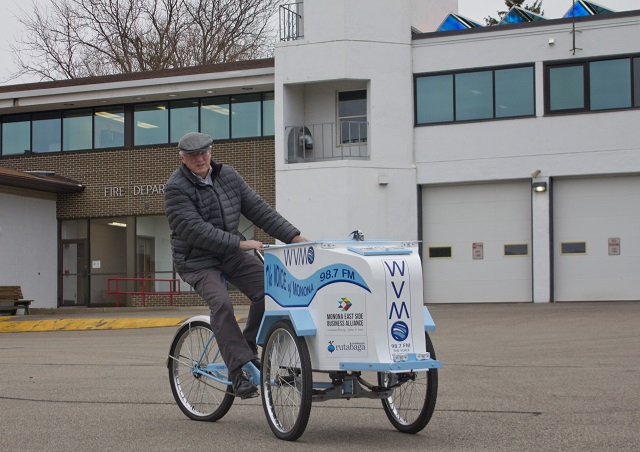 Attorney Tim Casper rides around on the WVMO tricycle.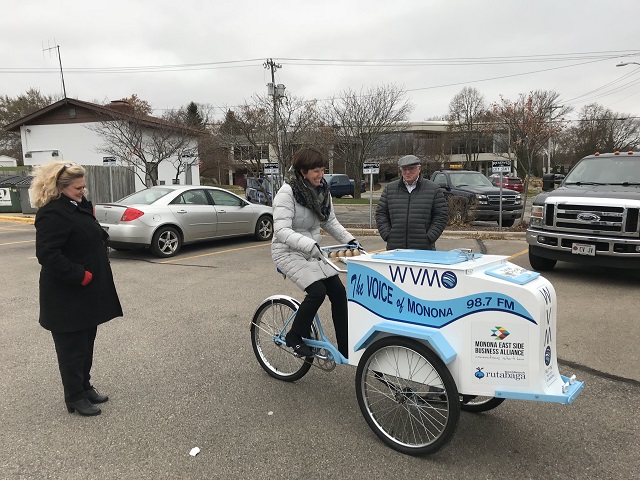 Attorney Sarah DeKraay gives the WVMO tricycle a whirl.