Holly Coyle Retires From Firm
Murphy Desmond congratulates Holly Coyle on her retirement from the firm after 34 years of service. Holly worked in the firm's financial department as Accounting Manager where she managed accounts payable, payroll, budgeting, and external relationships with financial organizations and vendors. She was also active in law firm administrator groups with her peers from other firms.
The firm celebrated Holly's retirement and expressed appreciation for her service at an employee luncheon on January 25, 2022.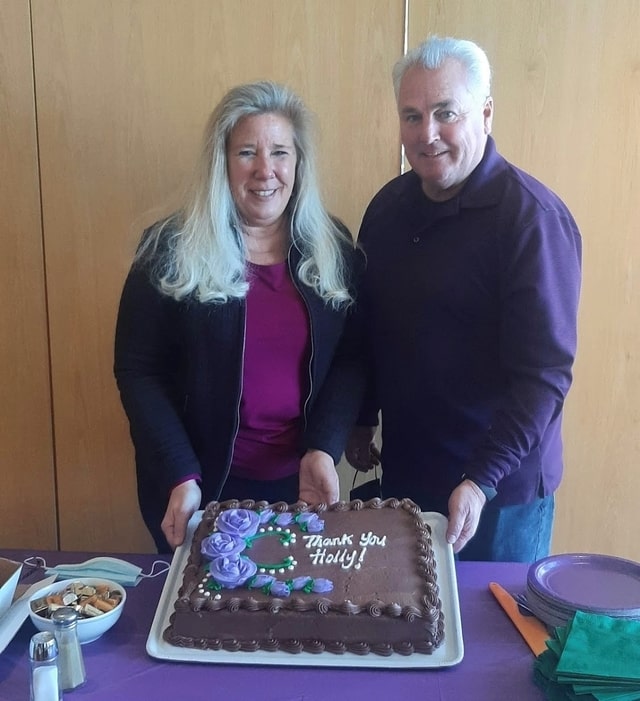 Holly Coyle and her husband at Holly's retirement party.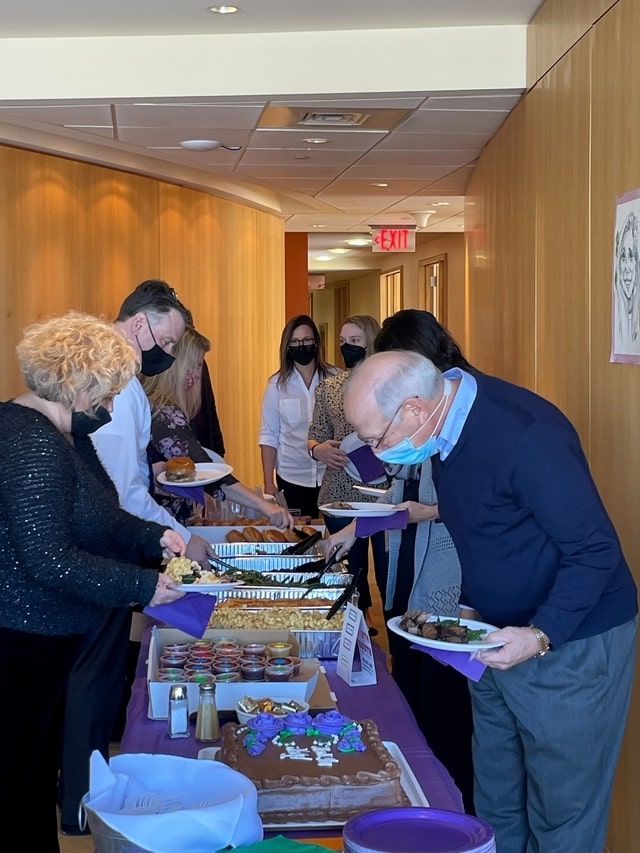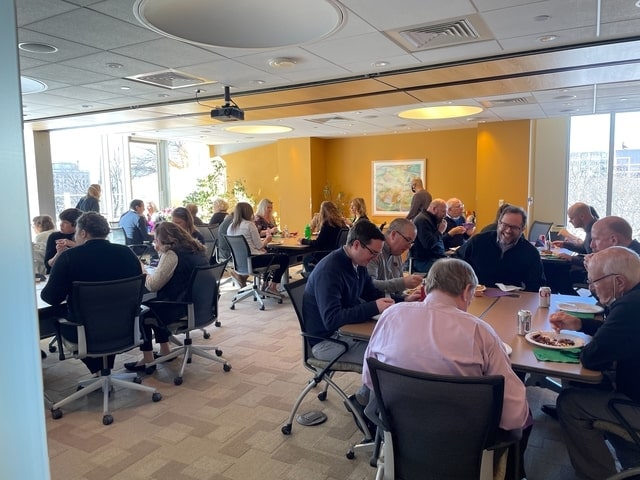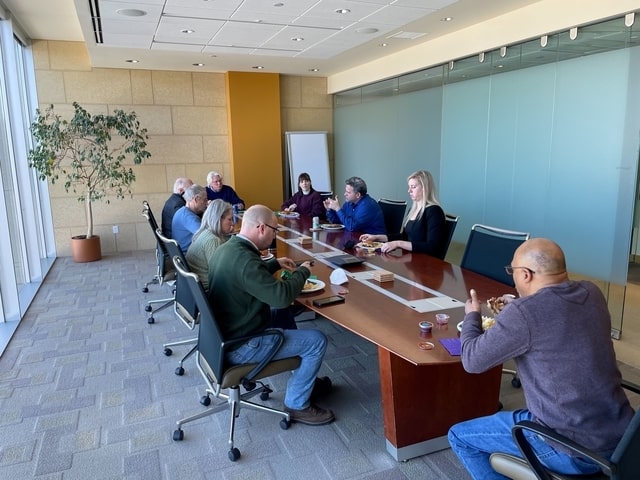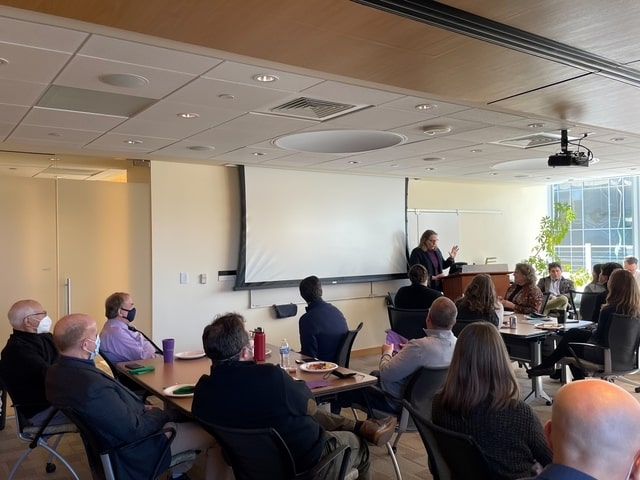 Ginger Zimmerman thanks Holly at firm luncheon.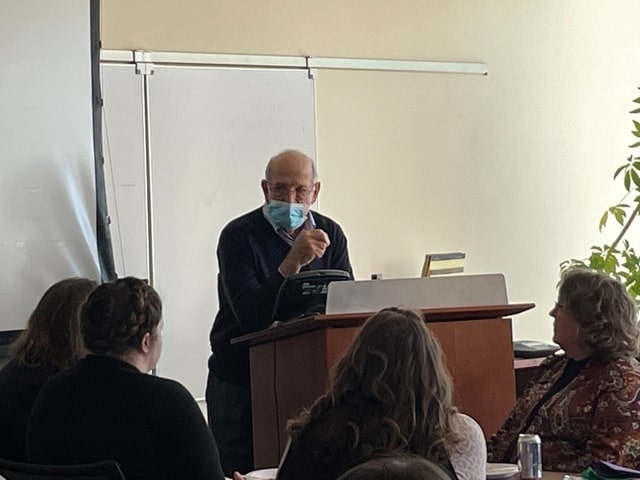 Attorney Bob Pasch offers a personal thank you to Holly for her years of service and friendship.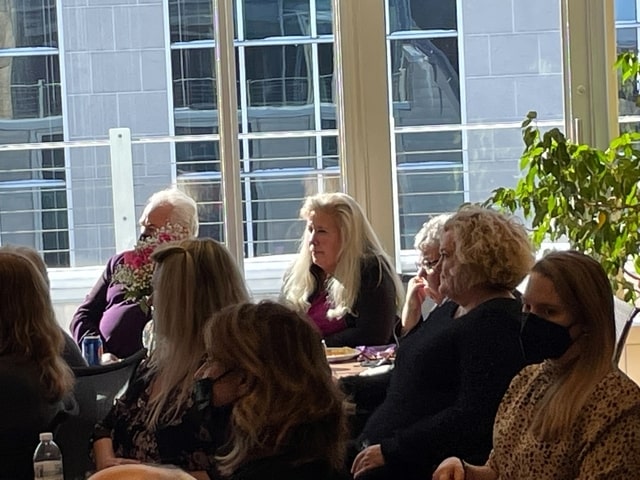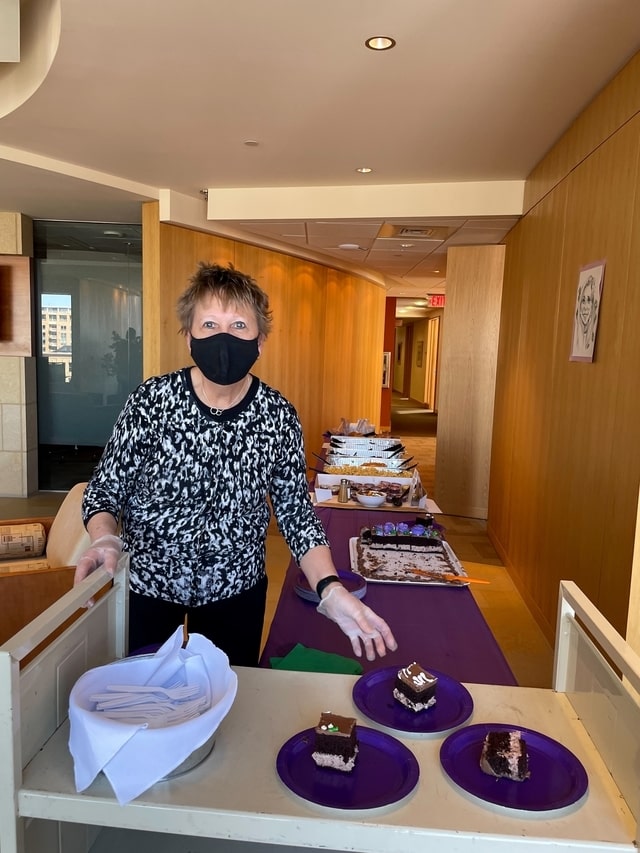 Kathy Brickl serves up cake to attendees.
Published January 27, 2022