Murphy Desmond Sponsors 2019 Badger Startup Summit
On August 22, 2019, Murphy Desmond sponsored the 2019 Badger Startup Summit at the Wisconsin Institutes of Discovery on the University of Wisconsin -Madison campus. The Badger Startup Summit is an annual event that brings together entrepreneurs and UW alum to share ideas, meet new contacts, and talk about their businesses. Entrepreneurs at the event are encouraged to give business pitches and receive feedback from their peers. Attorneys Matt Frank and JP Croake attended the event this year. Murphy Desmond has sponsored the event since 2016.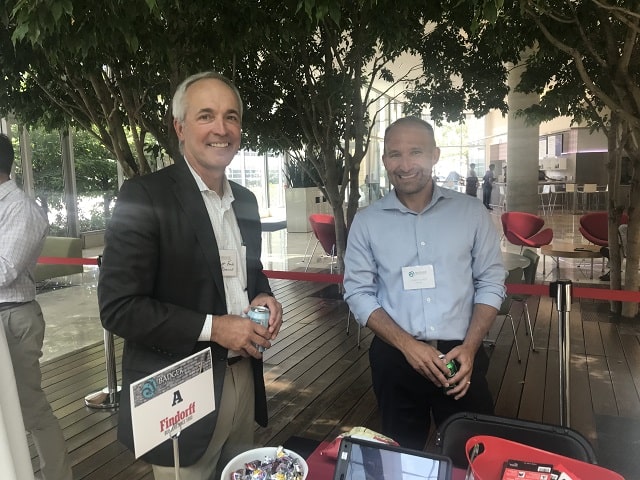 Attorney Matt Frank (left) discusses working with new businesses in the Madison area with Chad Escher from Findorff.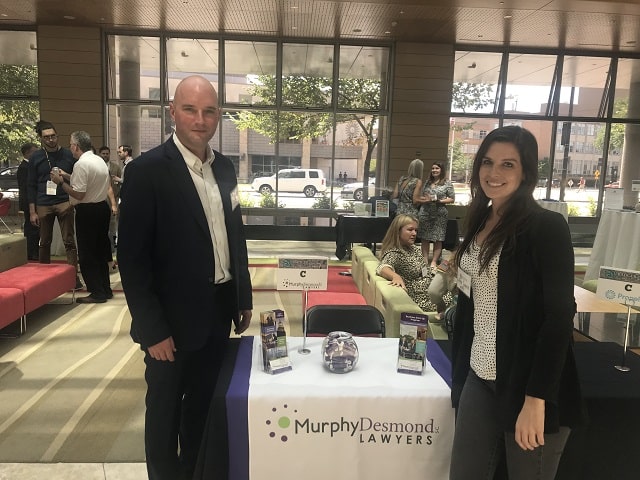 Attorney JP Croake (left) talks with WEDC attorney Alex Suprise at the Badger Startup Summit.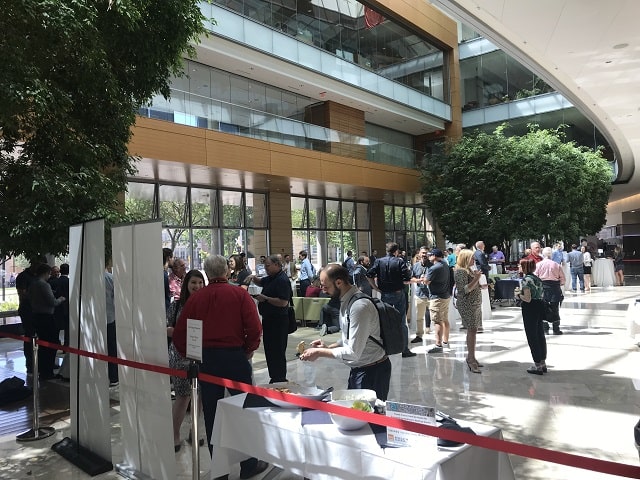 Badger Startup Summit VenFair, August 22, 2019.