Zimmerman on Panel at Wisconsin Entrepreneur Conference
On June 6, 2018, Attorney Ginger Zimmerman joined a panel of start-up professionals to discuss the topic of "Killer Mistakes and How to Avoid Them" to a group of attendees at the Wisconsin Entrepreneur Conference. The annual event, which was held at Union South on the UW-Madison campus, brings in experts, investors and entrepreneurs from across Wisconsin and the country, to help charge up Wisconsin's entrepreneurial spirit. The firm has sponsored this event since 2008 through our corporate membership with the Wisconsin Technology Council.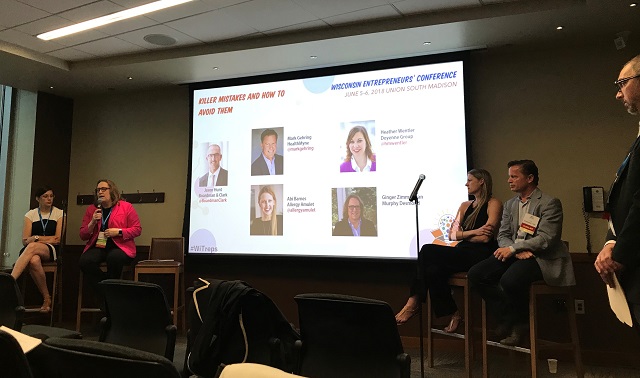 Ginger Zimmerman (2nd from left) participates in the panel discussion on avoiding start-up mistakes.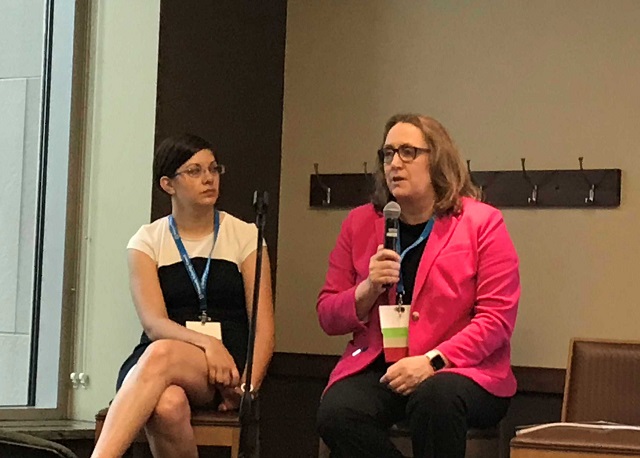 Ginger Zimmerman (right, aside Doyenne representative Heather Wentler) during a panel discussion at the Wisconsin Entrepreneur Conference.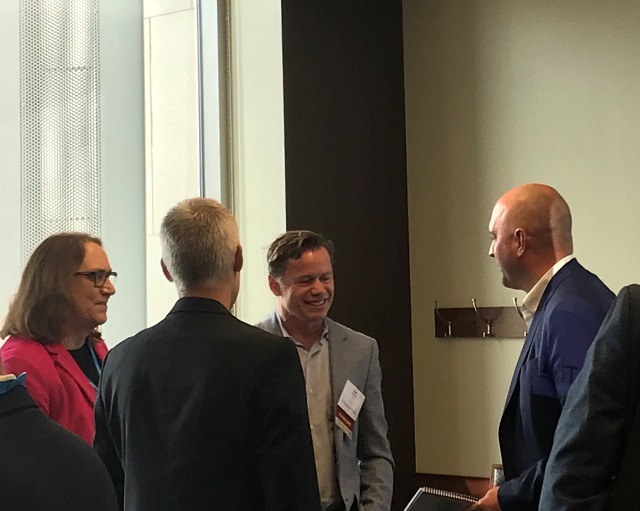 Ginger Zimmerman (left) and Attorney J.P. Croake (far right) at Wisconsin Entrepreneur Conference in Madison, WI.