Zimmerman Presents on Bankruptcy in Estate Planning
Attorney Ginger Zimmerman spoke to members of the Madison Estate Planning Council on Monday, February 26, 2018, at the Madison Club. Ginger presented on the topic of "The Impact of Select Bankruptcy Issues on Estate Planning" to a group of nearly 50 attendees.

Firm President Ginger Zimmerman presents on bankruptcy's effect on estate planning.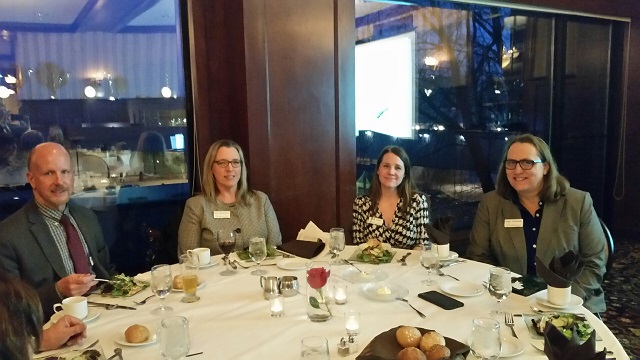 Murphy Desmond lawyers in attendance at the Madison Estate Planning Council event are (left to right): Roy Fine, Gini Hendrickson, Nicole Pellerin, Ginger Zimmerman. (Missing from photo: Attorney Dan Lipman, Paralegal Kelly Bostedt)